CHARM and Dean had puppies on 6/10/23. All the puppies are spoken for, and are going to previous Mervar Golden owners, we LOVE that.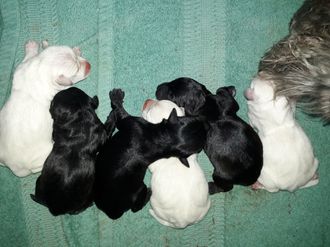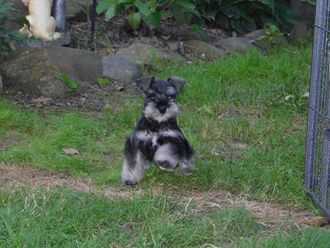 6/12/23   New litter of Schnauzers due this week!!!! Cassie and DYLAN   are expecting, she should have a large litter, she looks like she swallowed a Soccer ball! There should be black and silvers, blacks, and maybe a salt and pepper. as well. Cassie's sire is Marvin my AKC Grand Champion. Reserve your puppy now!!!!
10/ 22/22   LATEST up to date puppy news A VERY BUSY OCTOBER
3 New Litters of Schnauzer babies are due on DECEMBER!
Cassie / Bobby litter  Cassie is black, and can have all the colors including white
JEWEL, AKC Champion, is salt and pepper, and she can have black and silver, and salt and pepper 
And lastly, MYA and BOBBY litter, (her first)  some white and some Black and Silvers expected as Mya carries white she is the daughter of NOEL, who now is retired. 
Get on the wait list! Odds are pretty good you will get the puppy you want!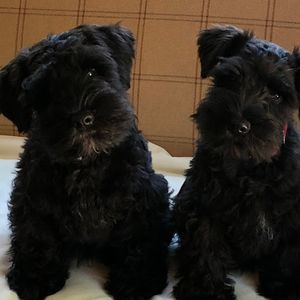 Sasha and Bobby's pups arrived Feb. 20th!!! A litter of 5 beauties. confirming which are spoken for, contact us to see if any are not yet scooped up! ALL ARE SPOKEN FOR